249,00 RON
supliment pentru o digestie si o asimilare mai buna
Do you want to achieve the goals you're working hard for? No doubt you're eating a carefully calculated balance of protein, carbohydrates, and fats to optimize your macronutrients while training. In order to maximize the benefits of your diet, supplements, and training you'll have to improve your digestion. Enter 5% Nutrition Digestive Defender. We've created a dual digestive formula that outclasses anything else like it! This is a genuine must-have supplement that can make a tremendous difference in your results. Digestive Defender consists of two powerful product formulas: Probio-75 and Diges-TEN. They can be used in conjunction with one another, or separately, depending on your needs. PROBIO-75 This is a powerful probiotic and prebiotic formula. A probiotic is a living organism that helps restore healthy bacteria in the gut. A prebiotic supports growth of healthy bacteria. Combined, these compounds dramatically improve gut health.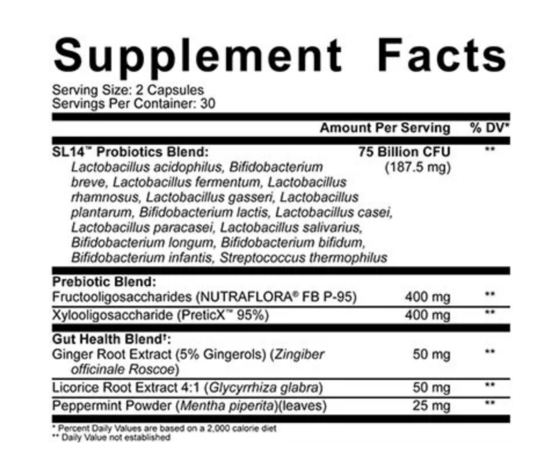 Ultimele produse vizualizate
---

Comparare
Trebuie sa mai adaugi cel putin un produs pentru a compara produse.

A fost adaugat la favorite!
A fost sters din favorite!